Northbrook Gorge walk/swim SDW F4 T4.
February 5 @ 8:00 am

-

11:00 am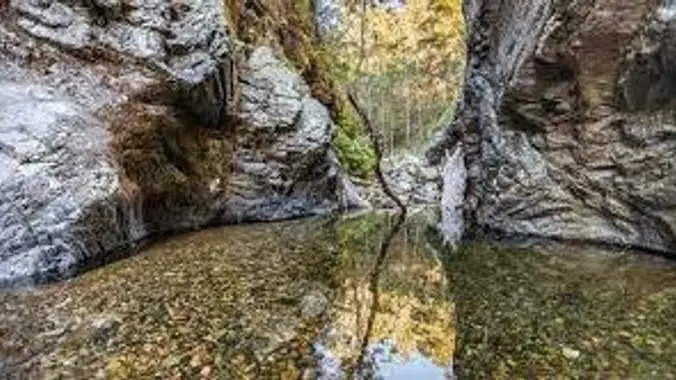 Northbrook Gorge and Creek. SDW T4 F4.
A very scenic creek walk, rock hopping, mostly flat, you will definitely get wet. Northbrook Gorge is in the D'Aguilar NP northwest of Brisbane city, about 90 minutes' drive from Cleveland. We'll walk from the cars down to the creek and then head up the creek until we decide to turn back (about 11km).
It will involve at least one swim in the creek, so put your pack/gear into a waterproof bag. Generally, we swim fully clothed, so wear quick dry clothes, so you don't get cold and shoes that will have good grip on the rocks and be suitable for getting wet. Bring a towel to dry off and a change of clothes to wear in the car. A plastic bag will be needed to store all your wet gear. Poles will be helpful. Bring water, morning tea snacks and lunch in case we linger longer enjoying the ambience.
We'll leave the Redlands at 6.30 am to meet at the Maiala picnic ground car park at 8am before carpooling to the start of the walk. Great walk for anyone interested in honing their creek-walking skills. NB: this walk is weather-dependent: if it's very wet or cold, it will be cancelled, so keep an eye on messages. I'll have room for two people in my car.
For more information, contact Colleen – email address teammerrick@hotmail.com