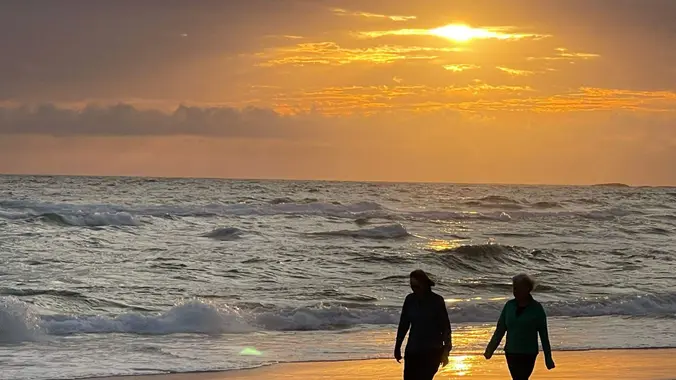 We will catch the 8.55 am SEA LINK Water Taxi (NOT FLYER) to Dunwich, then board the bus and transfer to the Amity bus. From Amity we plan to walk to Flinders Beach Campsite J where we will set up camp for the night. Campsite J has a toilet. Camp fees are $30 pn for 2 people. Check link below for campsite bookings. Everyone will require BYO everything plus water for all day Thursday and Friday until we arrive at Adder Rock. The following morning we will pack up and walk to Pt Lookout where we will catch the bus back to Dunwich and the Ferry to Cleveland.
Our aim is to be leisurely and relaxed and take our time to enjoy this magnificent island and all it has to offer. we expect to arrive at Flinders around lunchtime and spend the afternoon on the beach. On Friday we will have a stroll to Pt Lookout, and enjoy the scenery, a swim at Cylinder Beach and experience the newly completed boardwalk while we keep our eyes peeled for wildlife, etc. We will do the Nth Gorge Walk before boarding the bus back to Dunwich
This is generally an easy, flat beach walk, we may have to wade or go slightly inland so be prepared to get wet. The beach is always changing so it will be interesting to see what the weather has done – we can expect erosion and small sand cliffs, or walking on soft sand
Details:
· 8.55am: catch water taxi to Dunwich (Stradbroke Ferries NOT Flyer) (no Translink/Go card: $10 return concession, $21 adult)
Bus one way cost for each day is $5 adult $2.50 concession
NB: parking might be difficult at Toondah so be prepared to park on Shore St and walk about 5 mins to water taxi. Meet at the cafe
Below is the link to Campsite Booking
We have booked campsite J Flinders Beach.
https://minjerribahcamping.com.au/camp-grounds/flinders-beach/
click here
It is a requirement to show your covid vaccination certificate to camp on Straddie
Read less