Thylogale Track (Mt Nebo) – MDW T2 F2
February 20 @ 9:00 am

-

12:00 pm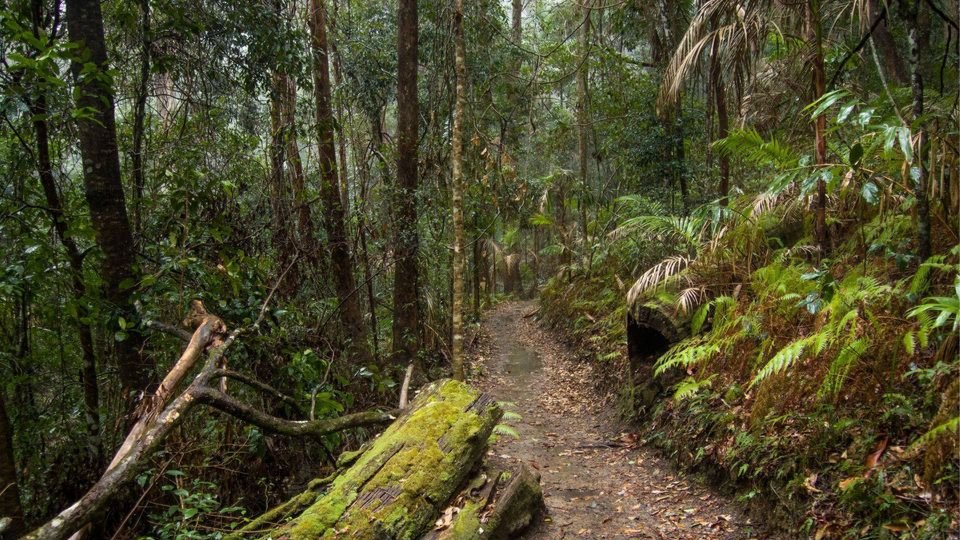 A pleasant easy morning walk on relatively flat track, approx 12km in total and suitable for beginners or anyone who doesn't want to walk too fast.
We will meet at Jolly's Lookout on Mt Nebo Rd at 8:45am to start walking about 9am, and begin with a 1.5km loop around the Egernia Circuit for a warm-up. We will then walk the 4km Thylogale Track from Jolly's Lookout to Boombana picnic ground through a variety of eucalypt forest and rainforest, have a rest and a snack at the shelter there, then walk the Pitta Circuit (1km loop with some impressive strangler figs). We then return the same way we came, 4km back to Jolly's Lookout. I expect to take about 3 hours, so we'll be back at Jolly's by lunch-time. Unless you have to rush off, I'd recommend bringing a picnic lunch to have at the lookout after the walk.
Bring your usual daywalk gear, water and snacks. I don't think poles are strictly necessary unless you prefer in general to use them.
Note that the Jolly's Lookout driveway will take you up a short steep hill to the top carpark where there is a toilet, but the walks actually begin from the carparking space at the bottom of the driveway. Whether you park at the top or bottom, we will meet as a group at the bottom where the track begins.
Sign up via this Meetup page, or contact Leah (lstephens@tpg.com.au or 0499234606)