West Canungra Creek Circuit (LDW F4,T4)
June 11 @ 8:30 am

-

2:00 pm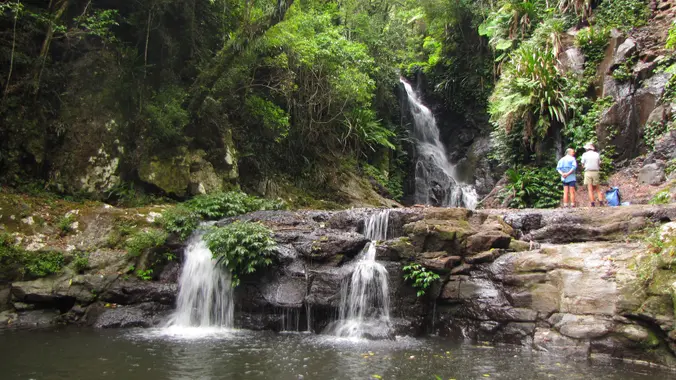 The West Canungra Creek Circuit, O'Reillys, Lamington National Park.
This walk is part of the base camp at Lamington. If you're not camping then meet us at O'Reillys car park at 8AM so we can start walking by 8.30am. This is listed as a 14 km walk with creeks, cascades, waterfalls and pools, all on track with a few small rough areas and creek crossings. Most reviews of this walk say it's more than 14km, closer to 20km, so be prepared for a longer hike.
Starting from the Day-Use carpark at the end of Lamington National Park Rd, follow the Border Track for about 600m before branching onto the West Canungra Creek Circuit. The first part is through rainforest and walks down to Yerralahla Pool where we might see the large eels that inhabit the pool and come to the water's edge sometimes.
After the Yerralahla Pool, there will be several creek crossings, but nothing overly challenging. On some you can keep your feet dry by rock hopping and others you need to wade through ankle deep water, depending on the water levels.
The scenery on the walk is well worth any effort though, with views down to the creek from the ridge in one section, and then there are a couple of really beautiful little falls on the way to the Box Forest Circuit.
The last part of the walk joins onto the Box Forest Circuit, The shortest way out is to turn right and you will head directly back up to O'Reilly's. If you turn left you will continue along the Box Forest Circuit past the various cascades and waterfalls. This option is the more scenic.
Bring snacks, lunch, poles if you use them, hat, sunscreen, insect spray and the usual day pack gear. Meet at the car park at 8AM
If interested sign up via meetup or contact: teammerrick@hotmail.com
Leader: Colleen