Who are we?
Our club is a group of friendly, like minded people who enjoy a variety of activities in the great outdoors. We are based in the Redlands, thirty minutes south east of Brisbane CBD but welcome members from all areas.
What do we do?
Our walks and activities cater for all levels of fitness and agility and include social walks, day walks, multi-day through walks, base camps, abseiling, kayaking, cycling and social activities. If you are considering joining then come along to one of our monthly club meetings – you are very welcome!
Where are our meetings held?
Club meetings are held on the second Wednesday of each month (except December) at 7:00 pm for 7.30pm start at Cleveland Lions Hall – 122 Shore Street North Cleveland (heading towards Cleveland Point on the left hand side where the Historic Buildings are located). Map here
What benefits are there for members?
The opportunity to participate in a variety of well organised activities that are conducted in a safe and responsible manner by experienced leaders
A walk grading system so that you can choose activities that are within your capability
The Club is an incorporated body and members are protected by Personal Accident Insurance & Public Liability Insurance organised by Bushwalking Australia – link to current insurance details here
Monthly meetings covering topics of interest with complimentary tea, coffee and snacks
Monthly newsletter emailed to members including updates on upcoming events and reports on past events.
No limit on the number of activities a member can participate in. See our Membership page for more information and to download an Application Form
The opportunity to join our Leader Development Program where you can co-lead an activity with an experienced leader until you are confident leading activities by yourself. See our Leader page for more information
Members may receive discounts at camping and outdoor stores, just ask if they give a discount to members of clubs affiliated to Bushwalking Queensland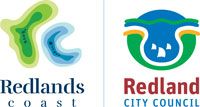 Redland City Council is proud to provide funding for the Redland Bushwalkers Inc. Website Upgrade project as part of the Community Grants Program to assist the Redlands Coast community